Avanti is proud to support those who serve
As part of its long term commitment to the Services, Avanti has signed the Armed Forces Covenant. The Covenant is a pledge by Avanti to recognise the value serving personnel, reservists, veterans and military families bring to our company and demonstrates our commitment to help them both in service and after.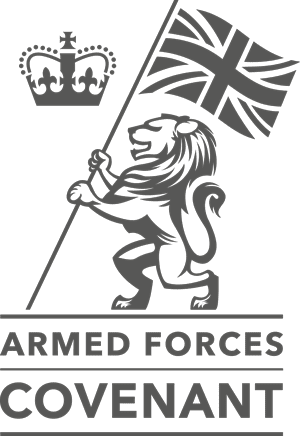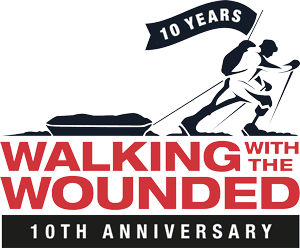 Walking with the Wounded – Walk of Oman
As part of the engagement, Avanti supports Walking With the Wounded, a British military charity that help injured former British Armed Forces servicemen and women in their career transition from the military to civilian life.
In July 2020, Avanti announced its partnership with WWTW to provide satellite communications coverage for its ambitious trek across The Arabian Desert, the 6th expedition for the charity. This will enable the team to communicate throughout the grueling mission, keeping them connected and safe. The satellite capacity will also be used to share live updates and videos of their progress with the world.
WWTW supports injured veterans who have served in the Armed Forces and their families, empowering them to regain their independence and contribute across all communities. This trek pays homage to the inspiring travels of British Military Officer, Wilfred Thesiger who took across the Arabian Peninsula in the 1940s and part of the Empty Quarter— the world's largest sand desert, which the team will follow suit, before bringing the arduous trek to a close on Oman's Armed Forces Day.
The defence and security sector is one of Avanti's key client segments, as they aim to connect those who protect by providing resilient and secure satellite communications for military and government users in the most challenging locations. This partnership builds on Avanti's support for the sector in an entirely new way, by helping WWTW to provide the tools ex-servicemen and women need to be reintegrated in society.
Without the generous support of our partners, The Grenadier Walk of Oman wouldn't be achievable. The support these organisations provide WWTW has been pivotal to the progression of the expedition and the generous sponsorship cements these long-standing relationships even further.

WWTW's CEO Ed Parker
Avanti is the official sponsor of the UK Armed Forces Football Teams
As part of its ongoing commitment to support the men and women who serve, Avanti has agreed a 12 month deal to become the main sponsors of the men's and women's UK Armed Forces Football teams. The UKAFF teams are drawn from the best players of the Royal Navy, Royal Marines, Army and Royal Air Force and come together to represent the UK in matches against other international Armed Forces. This year is a particularly special time to be supporting the UKAFF as the UK will be hosting the 100th anniversary of the Kentish Cup in November 2021. The tournament commenced in 1921 and is the oldest international cup competition across UEFA.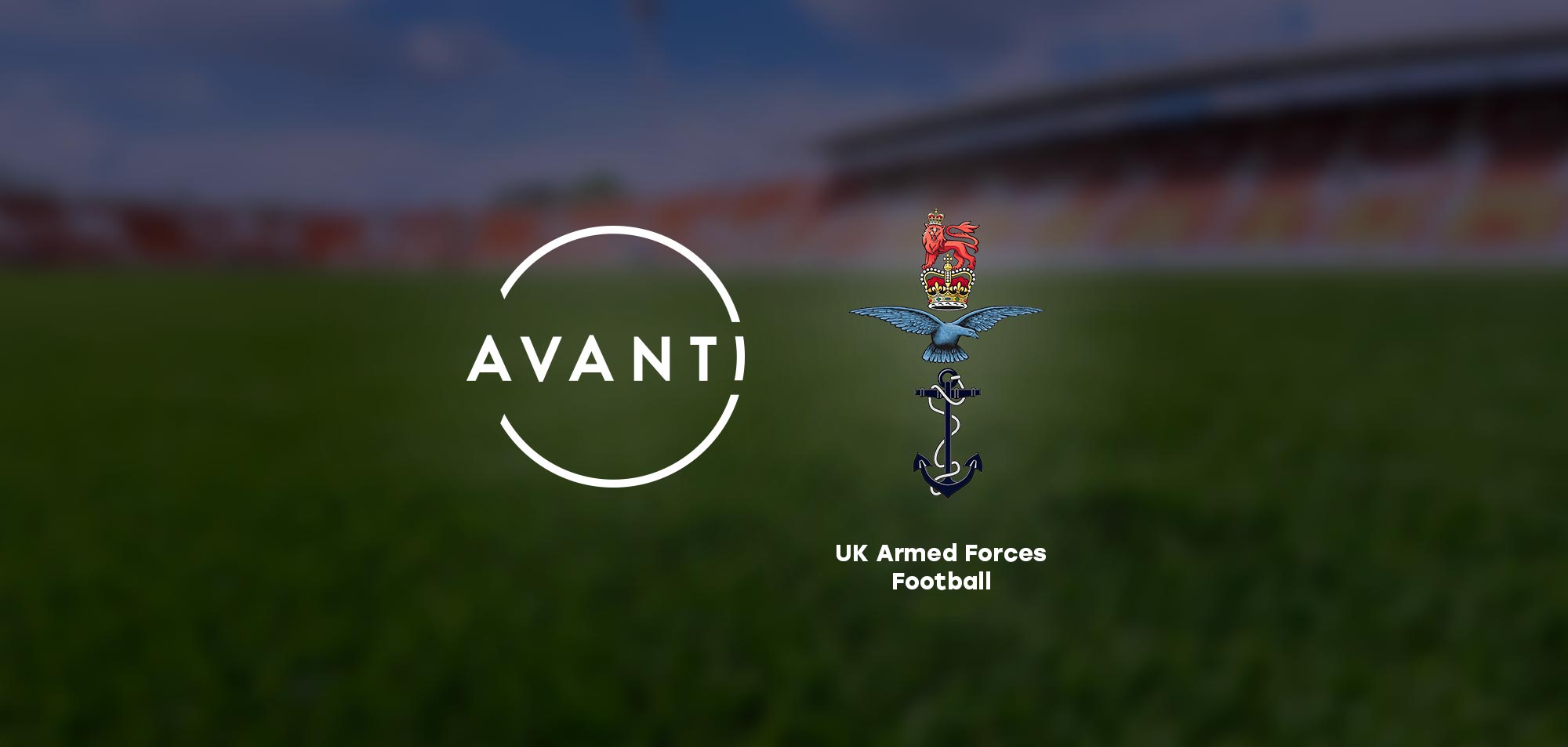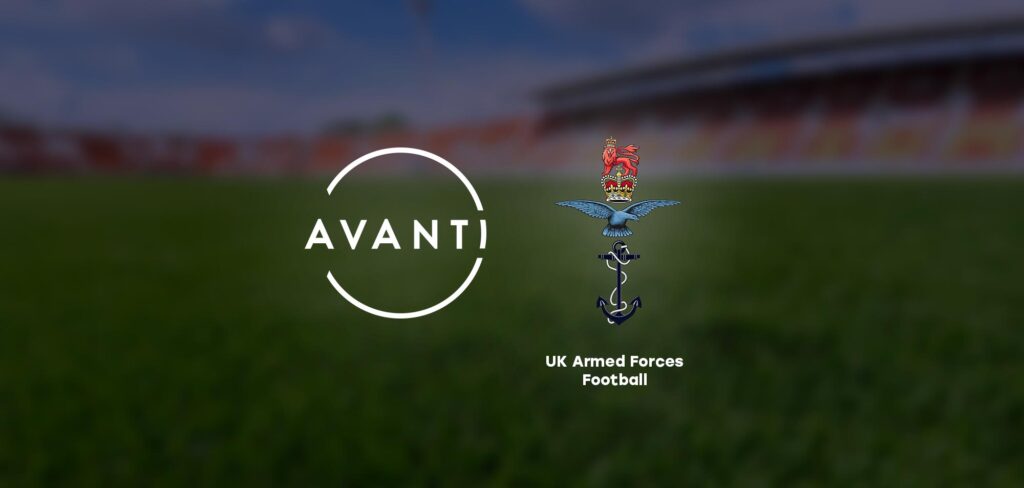 Supporting veteran and Avanti employee in his extreme challenge
In June 2021, Ben Gallagher, one of Avanti's employees, embarked in an epic 1400km open-water kayak, starting from Cornwall all the way to the far north of Scotland.
Ben's expedition seeks to achieve a world first, by becoming the first adaptive team to complete the iconic challenge around the coast of Britain.
Each team member has their own unique story resulting in individual challenges that they will need to overcome. But they will also need to dig deep and find the team spirit and camaraderie that helped them so well when serving in order to ensure they complete the challenge as a team.
The Kayak 4 Heroes team is raising funds to help positively influence and support those dealing with mental and physical injures to think beyond the conventional and not let their circumstances limit their ambition.
Avanti supports wounded Veteran & extreme athlete Darren Hardy
Avanti is delighted to be able to support Darren Hardy in his extreme challenges to raise funds and awareness for a charity close to his heart, Help for Heroes. Early November, Darren completed 10 Ironman-distance triathlons in 10 different locations across 10 days.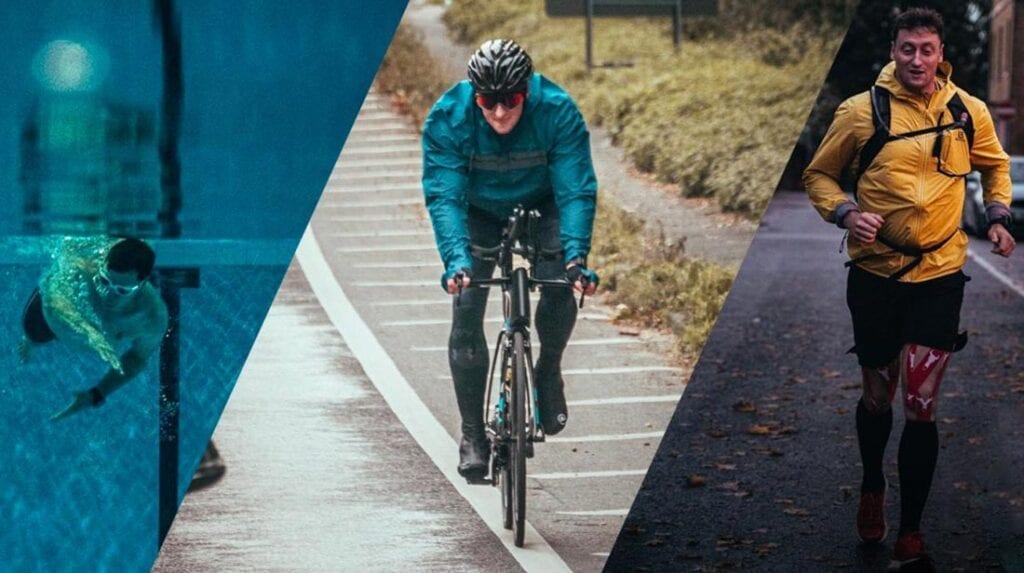 Darren served 15 years in the British Army. As an athlete he became a Physical Training Instructor which led to his selection for officer training at Sandhurst. He subsequently took his troops all over the world, often in life-threatening and extremely testing environments. Three years ago his career was brought to an end as a result of physical and mental injuries suffered during the Iraq war. He has subsequently been diagnosed with PTSD and has a permanent shoulder injury that impacts his physically on a day to day basis. 
For his recovery, Darren has had to focus on becoming mentally resilient to match his physical strength and work on coping strategies for his PTSD. Sport and training have become key for both his physical and mental wellbeing and he has represented the UK at the Warrior Games where he was a Gold Medallist and record breaker in the 100m and 200m sprint. 
However, rather than taking part in other events, Darren is now creating his own extreme endurance challenges to push himself physically and mentally, writing is own blueprint to what the body and mind can do. These are his way of managing his PTSD, giving himself something to focus on to the exclusion of detrimental thoughts. 
To support Darren Hardy, visit: https://www.justgiving.com/fundraising/darren-hardy7