Recently at the MyBroadband Conference & Expo in South Africa, Avanti's Country Manager and Sales Director for Southern Africa Brenden Pronk joined a panel session to discuss the development of telecoms in South Africa. Here are some highlights of the discussion between Brenden and the Chairman Jan Vermeulen Editor at Large, MyBroadband.
Jan Vermeulen: Can you please give us a short overview of Avanti Communications and the products which it offers the market?
Brenden Pronk: Avanti is a business that connects people, countries and continents. We achieve this by enabling our partners across all sectors through our HYLAS Fleet of Ka-Band Satellites, with our latest addition HYLAS 4 being launched earlier this year.
Avanti serves anything from rural broadband users; Mobile Network Operators; Governments (health, education, public services) to high-end military, maritime and aerospace applications.
Ka-band is an exciting field to be in, as we are able to deliver higher speeds at lower costs, therefore, addressing a larger Market. The latest Ka-band technologies enable us to make services more efficient than traditional satellite solutions.
Avanti has invested heavily, not only in our satellites but also in infrastructure on the African mainland. Through our own Ground Earth Stations and our in-country presence are we able to connect directly with our partners in the country, without backhauling off-continent. We peer locally with all the major African players.
Jan Vermeulen: With the growth of 3G and 4G networks in South Africa, is there still demand for satellite connectivity? Where do you see the highest demand for your satellite products?
Brenden Pronk: Part of Avanti's strategy is growth through the Mobile Network Operators: the demand for mobile connectivity is increasing not only in urban but rural and remote areas too!
These networks need to be backhauled, and with the higher capacities and lower costs that Avanti offers, these networks can deploy more rapidly and serve more of the population. The growth of systems is essential to enable us in providing more cost-efficient services.
In Europe, we already connect various base stations.
Imagine the opportunity and need in Africa.
Jan Vermeulen: Where do you see most of your competition coming from? Hence, is it from other satellite providers, or is it from other technologies?
Brenden Pronk: There will of course always be other satellite providers that provide excellent services, that we are up against. It is our responsibility to ensure that we steadily grow and increase the quality of our services. This true competition is healthy and ensures we continually optimise our services which in turns benefits the end user.
Nevertheless, there is competition regarding other technologies that will continue to grow and reach further out. Initially, we see fixed wireless providers moving into our space, and we will likely see fibre move accordingly as the need for services steadily increases.
However, we position ourselves as a collaborator, rather than a direct competitor. Instead, we aim to expand with them and complement their suite of services with a product that fills the spaces in their coverage or as a redundancy option, which in turn grows their coverage
The beauty of our product is the nomadic nature of satellite, allowing us to reach further out when areas become more saturated with fixed infrastructure.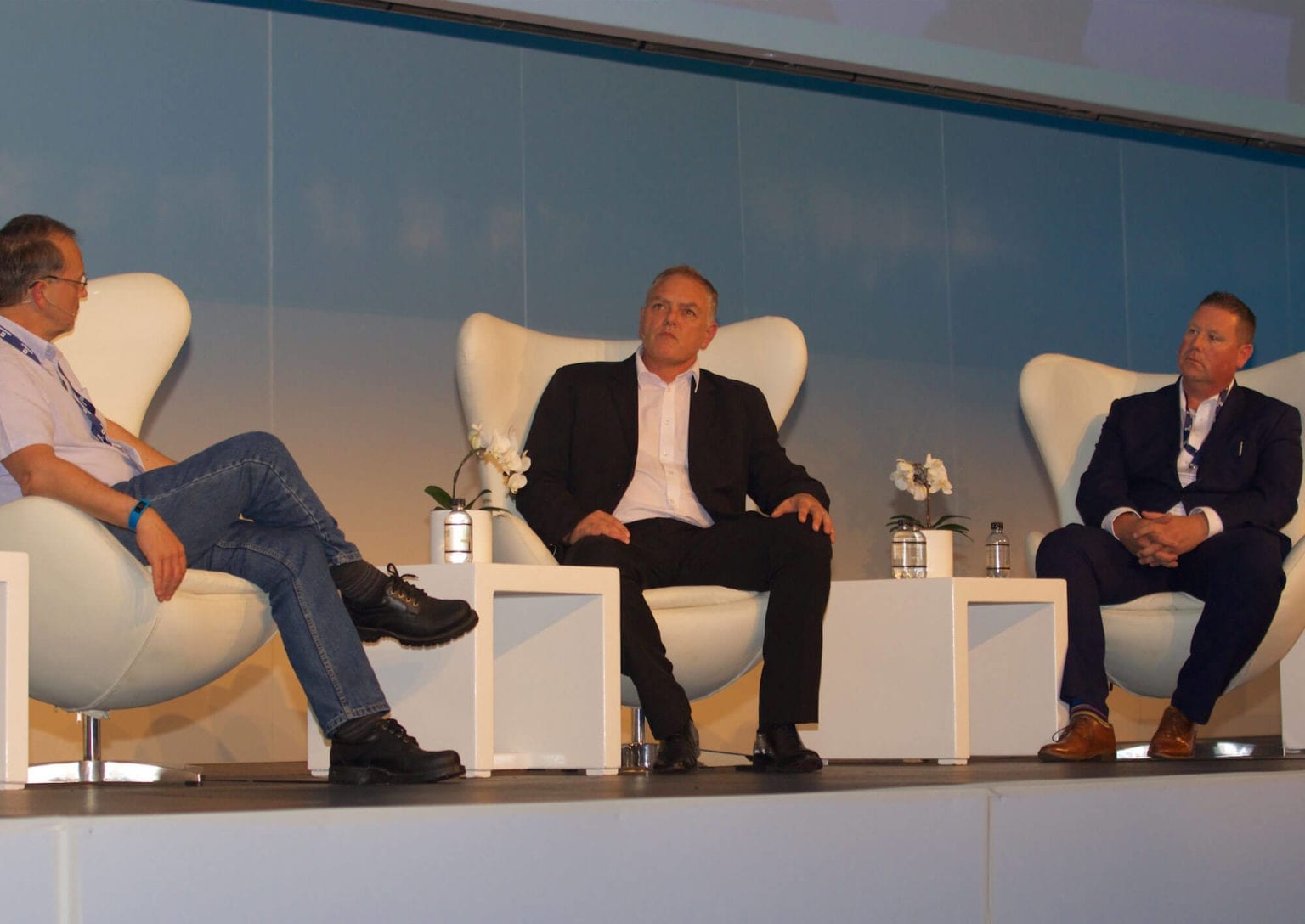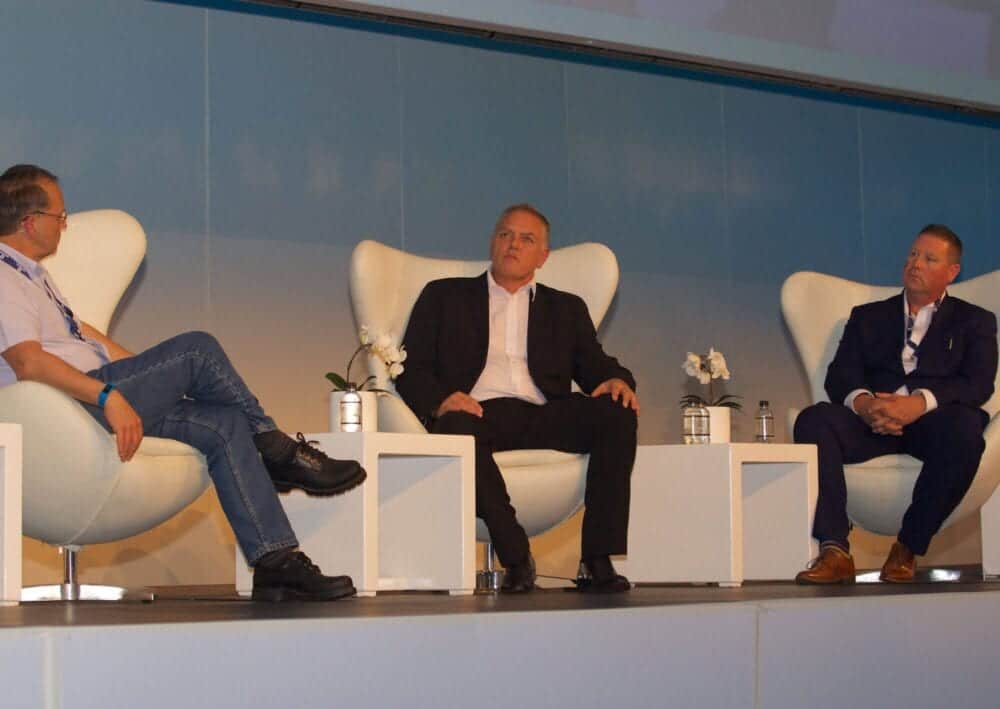 Jan Vermeulen: Can you tell us a bit more about the services which you offer to mobile operators?
Brenden Pronk: A significant focus for us is cellular backhaul and redundancy. Due to our infrastructure being on the continent and hence being able to hand off directly into the networks so locally it is a perfect fit. With those in-continent facilities, we are able to integrate our backhaul services seamlessly into complex networks.
Avanti already provides numerous cellular back sites with large providers in countries like Italy, Turkey and the United Kingdom.
Moreover, In Europe, we connect over one thousand EE LTE base stations
Jan Vermeulen: If I install an Avanti satellite solution, what are the best speeds and latencies I can get?
Brenden Pronk: The speeds and latencies of our Avanti solutions depend on various factors like the utilised modems, the location and the service itself, but from our…let's call it "off the shelf solutions" you can expect to get affordable packages of up to 40 Mbps. On high capacity, sites using the specific equipment we deliver much larger bandwidths.
As for latency, it is no secret that there is an inherent access time which one cannot avoid, but we have used the best practice and have again invested heavily in delivering solutions that are provided in-country.
Without that double-backhaul, which typically adds to the latency, and we can run applications like voice seamlessly.
Jan Vermeulen: Do you think there is a strong future for satellite connectivity in South Africa?
Brenden Pronk: I think there is a healthy future for ubiquitous, affordable connectivity in South Africa and the African continent in general. Digital technologies and services can improve the lives of citizens through various visible initiatives like eLearning; Telemedicine; and government services.
At Avanti, we believe digital inclusion is essential and are convinced that our Ka-band Satellites will play a significant role in this as a primary source or by enabling our technologies.